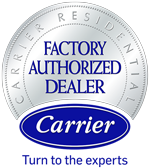 Air Quality Testing Greenwood IN | Reliable IAQ Systems
Besides offering a host of HVAC services, we provide indoor air quality (IAQ) testing for your home or commercial space. This is a crucial aspect of maintaining the purity of indoor air. We have state-of-the-art resources at our disposal that allow us to perform the test effectively. After getting the results, we would also provide you with a purification method that will eliminate the pollutants from the air. Mildew, smoke, pet dander, etc., are some of the causes that contribute to air pollution, and our designed methods help alleviate them.
After experimenting with different kinds of purifying processes, we have picked the most effective ones to make your home air breathable and free from pollutants. Excel Heating & Air Conditioning is the leading name in the HVAC industry in your region. So if you need a skilled contractor for IAQ testing, give us a call today, and our team will be there to assist you.
Top-Rated Indoor Air Quality Testers Near You
With the world being submerged in the perils of pollution, it's quite normal for you to feel concerned about your own home's air quality. With the help of effective testing, it's possible to detect the potential contaminants that result in allergy, asthma, and other diseases. And once you can identify these issues, it becomes easy to combat them. But none of this is possible without professional help, so without any delay, call an expert.
Nowadays, home testing kits are available on the market, allowing you to test the IAQ on your own. However, their lack of accuracy is a significant concern, so conducting full-fledged testing is necessary. When you contact us, one of our experts will reach your place and examine the air quality. After that, they will provide you the examination report and let you know the methods of controlling indoor pollution. If needed, they will also suggest an air purification process.
With us, you can rest assured that the entire process will be cost-effective. Thanks to our experienced team and their immense skillfulness, they are sure to add a great amount of value to your home.
Need Your Indoor Home Air Quality Tested and Improved? Call Today!
Your safety and well-being is our priority concern. That's why our air quality testing services have been designed to cater to your individual needs without attaching a hefty price tag to them. Air purification is the need of the hour if you wish to lead a happy and healthy life. So, don't take any chances with your or your family's health and take active steps towards improving your home's indoor air quality.
Excel Heating and Air Conditioning are here to be your guide. So, give us a call, and schedule an appointment with our experts.
Excel Heating & Air Conditioning Inc
91 N McKinley St. Greenwood IN, 46143
317-885-8100